Study for FREE in US, CANADA, EUROPE, AUSTRALIA
Which Country do you want to study in ?
Study for FREE in US, CANADA, EUROPE, AUSTRALIA
Which Country do you want to study in ?
Shubham Verma
M.Sc in Computing, DCU, Ireland
Abhinav Medha
Bachelors in CS, Yorkville University, Canada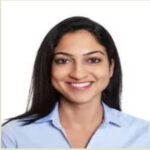 Betty Jason
Fashion Designing, Rennes School, France
Vasoo Wadhawan
Georgian College, CANADA
Rajat Bhatia
MBA, Webster University, USA
Sarfaraz Khan
Masters in CS, Arizona State University, USA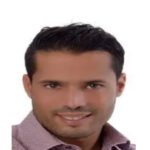 Prashant Dubey
Business Analytics, Lakehead University, Canada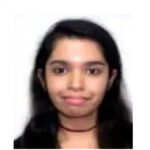 Himanshi Pandey
Textile Designing, Richmond University, UK
Suhani
Dalhousie University CANADA
Revathi Das
Hospitality Management, Auburn University, USA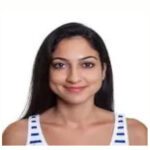 Ishita Verma
Legal studies-Criminology, University of Windsor, Canada
Paakhi
Alberta University, CANADA
Ryan Bains
Medicine- Oncology, Utrecht University, Netherlnads
Vani Soni
Bachelor in Fine Arts, Algoma University, Canada
Prasoon
Mass Communication, university of Salzburg, Austria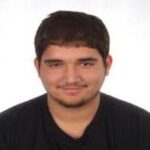 Pramod Tiwari
Master in Data Science, Vistula University, Poland
Sunil Chakoo
Masters in CS, NSI, Ireland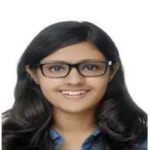 Priyal Agarwal
Medicine & Surgery, University of Birmingham, UK
Shashank Joshi
MBA, Univ of Pecs, Hungary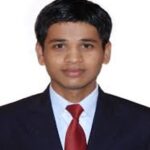 Rahul Kumar
Medicine- Genetics, Sofia University, Bulgaria
Parth Edvisors helped me to get my mind on track and achieve my dream of getting admission to a renowned university – Dublin City University (DCU). While I was confused about the future decisions pertaining to my career like the course I should opt for and the University I should choose to enhance my career, I came to know about Parth Edvisors. They not only guided me about the career options but also the Universities which offered the said course. Their guidance made me choose the appropriate course and get admission to one of the best Universities across Globe – DCU.

I wanted to get into the best college in UK for my Bachelors in Astrophysics and I learnt that the deadlines were just in a week. I went into panic mode as I didn't want to waste my 1 year. That is when I learnt about Parth Edvisors and their personalized support. I approached them and within no time their team got to work. They not only ensured that my applications were made well within deadlines but also ensured everything was perfect so I got offer letters from all top colleges like Kings London, University college London, Univ of Birmingham and Univ of Bristol, Thanks to Parth Edvisors.
Today if I am studying in one of the top ranked college in the world ie London School of Economics, I owe it 100% to Parth Edvisors. It is because of their thorough work in preparing my profile according to the top colleges' requirements, sparing several hours of dedicated discussions, personalized guidance and relentless support that I could not only apply but also secure a 75% scholarship for my Bachelors course. Thank you so much Parth Edvisors for your handholding and guidance.
Overseas Education Consultancy
With 5+ years of experience in the studyabroad consultancy, we provide student centric end-to-end support and guidance to all studyabroad requirements.
IELTS Coaching
We are the leading IELTS coaching institute in Dwarka, Delhi and boast of hundreds of students achieving 7+ & 8+ scores continuously. Our dedicated British Council certified faculty ensures that every student achieves his/her desired scores.
Career Guidance
If you are confused about your career and are looking for an expert career counsellor, we offer a personalized career guidance session to all students and also conduct a detailed psychometric test to identify your strengths, competencies, personality type and career fits.
The world is full of wonderful things you haven't seen yet. Don't ever give up on the chance of seeing them.
Parth Edvisors is the leading consultancy for overseas education in Dwarka, Delhi. Parth Edvisors specializes in Overseas education & Studyabroad education for US, Canada, UK, Australia, New Zealand and Europe. Parth Edvisors is the best studyabroad consultant / best overseas education consultant as they provide a very personalized solution to each student. Our students have secured admissions in some of the top universities in US, UK, Canada, Australia, Ireland and Europe.
Parth Edvisors is also renowned as the best IELTS Coaching / IELTS training in Dwarka Delhi. Parth Edvisors consults young wandering minds in a way that the students themselves consider it the best IELTS coaching in Dwarka. We have some of the top Study abroad consultants in Dwarka working with us who will help and guide you personally and professionally at each stage of your overseas education journey. Parth Edvisors helps students achieve their overseas education dream.
We also guide working professionals for Canada Immigration and are considered as one of the best consultants for Canada Immigration.