Italy is a beautiful and fascinating country with a fascinating history. Naturally, students want to pursue further studies at their high-class universities. There are more incentives than the fine dining and scenic escapade while studying in Italy. 
If you are considering applying to Italian institutes–for the views or their top-notch teaching facilities–you should go through these tips to make the most out of your future experience. 
There is high student satisfaction and above-average employment rates, and that is not all: It is possible to get excellent scholarships and an inherently FREE education in your field so keep reading!
Why should you consider Italian Universities
Portfolio, Scholarships and other opportunities 
Living in Italy
How to Apply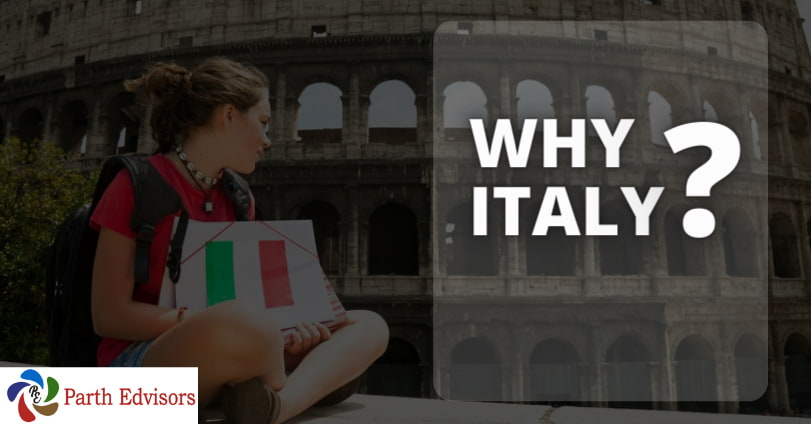 There is an English medium study abroad option in every field: science, arts, humanities and commerce, and Italy has the top programs with unmatched education standards. Moreover, there are several other advantages like exploring a new place and learning a new language. 
Italy has a rich history and incredible monuments such as the Colosseum and Pantheon to explore. Explore Lake Como, and take the Amalfi Drive along the southern coast. Visit the oldest bank in Siena, Greek amphitheatres in Sicily, and more precious remains of the Roman Empire. Studying in Italy is a once-in-a-lifetime opportunity for history buffs; you can learn about the main centre of the Renaissance period and the Roman Empire from its very origin. 
Italy is also famous for its authentic cuisine–you will find pocket-friendly restaurants or meal plans all over the country. Students never have to worry about food since there is a place for everyone with options ranging from fresh, handmade pasta and their world-famous dishes. 
Of course, the people must be welcoming for anyone to move there, and Italians treat students very well. Connections with your peers will be fruitful for your life there, and the locals are genial hosts. 
An optional perk is learning a new language surrounded by its native speakers. Learning Italian will stimulate your brain, thus improving your memory and analytical reasoning– it will open you up to a whole new culture. It will allow you to live an authentic Italian experience, make you stand out on your resume and expand your career opportunities. Learning advanced Italian will enable you to make a career in Italy.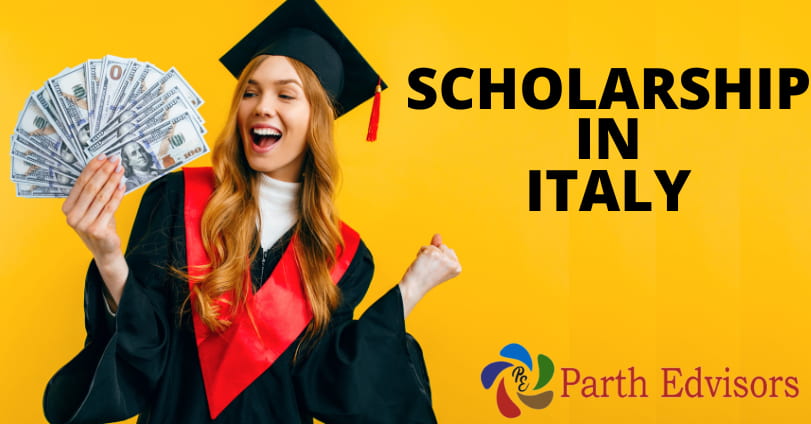 2 - Portfolios, Scholarships and Other Opportunities
Scholarships are awarded based on academic performance or financial needs: therefore, an excellent portfolio is a key to 100% scholarships and other perks. So, prepare an attractive and meticulous resume tailored to your degree, be it undergraduate, master's or PhD. 
Develop relevant skills and attend various courses related to your degree, and keep in mind that you have to stand out in your application while staying true to your goals. Skills you acquire studying in school are the foundation of what kind of student you will be in college. Creating a core skill such as a study method that works for you will help you throughout the university. Doing your best as early as possible will pay off in the future amidst college applications. Any University in Italy would be pleased to welcome you if you maintain high scores, good behaviour and a portfolio to substantiate your skills. 
It depends on your program of choice: technical programs usually require an entrance test score. Others look for stellar portfolios and aspects such as language proficiency, academic motivation, academic achievements, etc. 
Search affordable colleges or those that align with your goals, then explore available scholarships. Also, pick your city wisely as the costs vary from the most populous ones and other cities. There is a big difference between private and government college fees, and you will also need to make room for living expenses.

Tuition Fees for Public Universities: €900 – €4000/year (Approximately Rs. 78,363 to Rs. 3,48,280)
Tuition Fees for Private Universities: €6000 – €20000/year (Approximately Rs. 5,22,422 to Rs. 17,41,407)
A fully funded scholarship is not only hard to get with the increasing competition, but it is also limited. Apply as early as possible by organising your application well in advance. Application quality and minor details are important. Experts advise against leaving essential information for the last minute. To avoid the hassle, you can set up a mock deadline a few days before application submissions start. 
However, do not worry too much; partial grants are obtainable. Even a certain percentage of funding can be relieving for your pocket. If you impress them, colleges can even grant you a room along with covering your fees for one year. 
There are grants specifically for international students, such as The University of Pavia International Scholarships for undergraduate or master's programs (full-ride and partial). 
The Italian Government Scholarship for International Students is suitable for PhD or Masters.
The University of Bologna offers grants to international students who wish to register for First Cycle, Second Cycle or Single Cycle Degree Programmes in 2023. The University of Bologna has study grants of €11,000 gross and other tuition fee waivers. 
Politecnico di Torino International Scholarships are granted to students attending architecture or engineering programs at the Polytechnic of Turin. 
The Bocconi Scholarships in Italy for International Students scholarship offers a full tuition waiver of up to 12,700 Euros per year.
For the Master's or PhD aspirants, a working degree is possible with 20 hrs/week with a work permit from an Italian employer. Undergraduates can get a work-study job at their institutions, find a part-time job in their city, or get a paid internship. 
For the best and most personalised career plan, ample research and talking to experts will help. 
In the end, after you complete a Bachelor's degree earnestly, you will be awarded a Blue Diploma. This diploma is valid in Europe and worldwide, and makes the bureaucratic process for jobs smoother compared to non-EU degree holders. 
Living expenditures in Italy vary widely from region to region. There is a cost disparity between studying in Milan, Rome and other cities. Though the living expenses of each individual can be very distinct from another, the average living costs can be between 500-1000 euros per month. 
Deliberations and budgeting will definitely prove helpful in planning your life in a new country. 
In Milan, on average you may spend 900- 1500 euros (INR 78,862- 1,31,437) on accommodation, as compared to Bologna with average 700-1100 euros (INR 65,718- 96,387). Food and Transportation range around EUR 150 – EUR 300/month (Approximately INR 12,500 to INR 24,000). 
Other costs such as entertainment, clothing and bills can vary anywhere from 10,000 INR to 25,000 INR. 
You can make the most of this experience by opting to live in the University dormitory to save some costs, utilise public transportation and avoid expensive up-scale restaurants. Another cost-effective option is the university cafeteria. 
To apply, you must have cleared 12 years of schooling and be at least 17 years old. You can check the various deadlines on the respective universities' websites and news.
Most applications depend on your program, so checking those requirements is also necessary.
A national entry test is needed to attend the following programs:-
Dentistry
Architecture
Medicine and Surgery
Educational Sciences
Veterinary Medicine
Health Care Professions
For the Visa process after acceptance into the University, you will contact the Italian consulate or embassy to officially apply for a student visa. If you wish to stay after your studies in Italy, you also have to apply for a post-study visa in Italy.
TOP UNIVERSITY OPTIONS:
Università di Bologna (UNIBO)
Politecnico di Milano
Scuola Normale Superiore di Pisa
SDA Bocconi School of Management
Free University of Bozen-Bolzano
Vita-Salute San Raffaele University
Istituto Europeo di Design (IED)
University of Trento
University of Perugia
Italy is one of the most affordable places in Europe to study for International students with an exemplary education system in place, along with scholarship benefits. Students can reap the benefits of living in Bel Paese* with its diverse curriculum, cuisine, incomparable views and profound history.
*(note: Italy's nickname, means Beautiful Country)